SIPSS GLOBAL INDIA PVT. LTD. Started functioning from 2014,(previously we were under the umbrella of Sun IT Products Sales & Services from 2005) initially focused in delivering IT System Integration solutions and succeeded in serving customers for Network, Security Surveillance, Biometric integrations and services. In parallel we started our journey towards as a SaaS provider, Engaged with the Largest NGO in the region (ODP – Mysore) to automate their Social Process Automation an ever improving project delivery continuing successfully, the key officials now carry a tablet to the field for data capturing, internal auditing etc. We are Successful in deploying many trailer made CRM / PMS Solutions and automated many production floors and Process management needs.
Our SaaS Solutions are mapped with our SD-APPS Team the Structure of our Development team as below. We have a parallel Technical Service Delivery Team who take care of all services.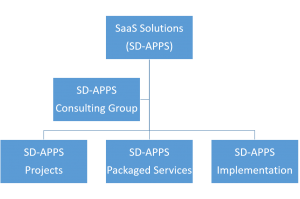 Packaged delivery division start productive from 2014 and evolved many handsome solutions like – SERVEM – For the IT Service Delivery Management & Ticket Automations – ACP (Automated Communication Portal) – for an effective Mass Communication – Educational Solution Started with Web Solutions, Matured with communication solutions (PassDaily) and now we are come out with complete packaged solution, that is the one (SIPSNITYA) you are reviewing now.
Know More about SERVEM
Learn More About ACP (Automated Communication Portal)